Whilst holidaying in the
Isle of Wight
last year, I purchased some sparkly crimplene fabric from a vintage shop in Ventnor. At first I wasn't quite sure what to do with it, but then inspiration struck and this 1960s party dress with mandarin collar was the result. I even made matching covered buttons!
The pattern I used was Simplicity 7994 from 1968. I only had to make a slight adjustment to the side seams (1/2" on each side) which was good as I can be a lazy seamstress and altering patterns is not something I particularly enjoy - I just like to get straight down to the sewing!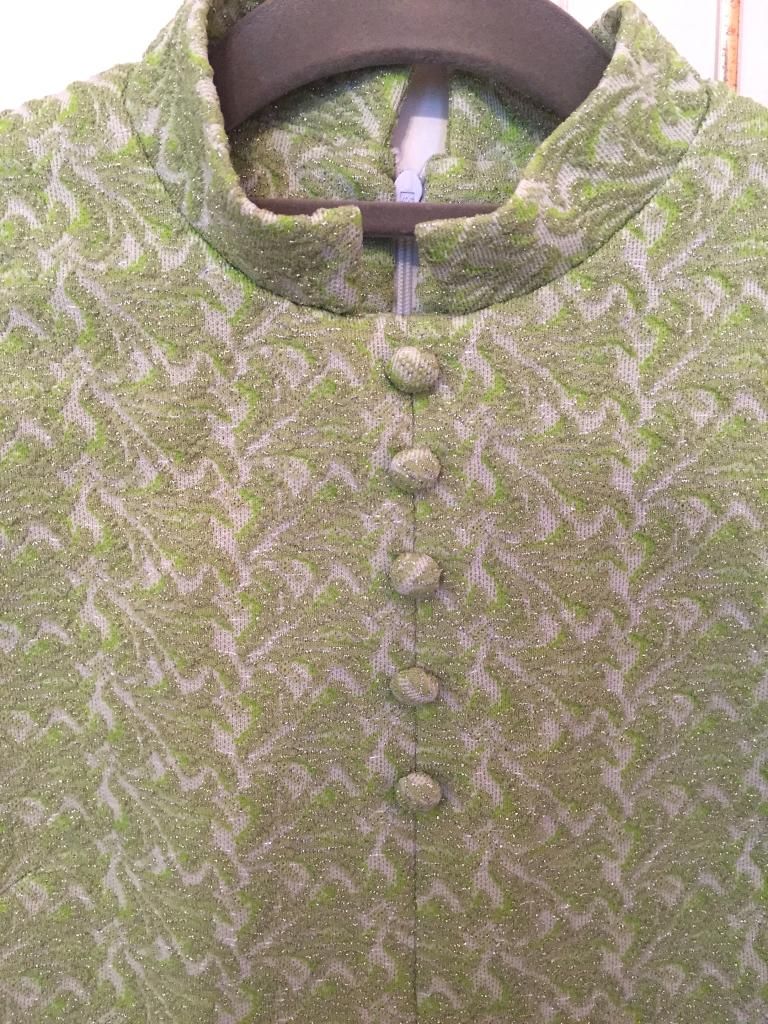 I've said it a million times now, but I just love working with crimplene. It handles beautifully and my machine loves it. I'm really pleased with how this dress turned out and can't wait to wear it on some nights out soon. Sadly I didn't have enough fabric to make matching trousers!
x